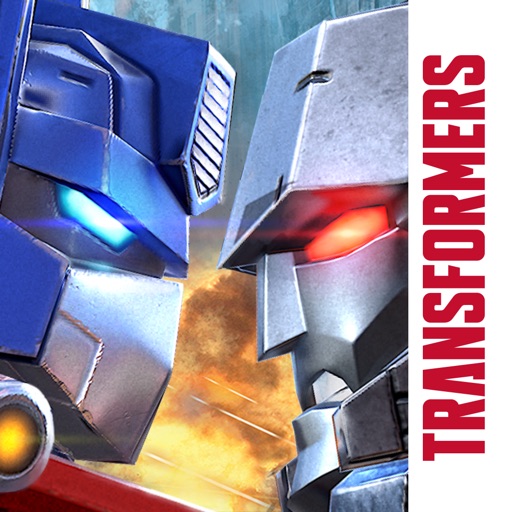 Supported Devices:
iPad2Wifi | iPad23G | iPhone4S | iPadThirdGen | iPadThirdGen4G | iPhone5 | iPodTouchFifthGen | iPadFourthGen | iPadFourthGen4G | iPadMini | iPadMini4G | iPhone5c | iPhone5s | iPhone6 | iPhone6Plus | iPodTouchSixthGen |
Release Date:
2016-05-31T14:01:00Z
Release Notes :
Transformers: Earth Wars is always being upgraded with new features and improvements; remember to come back often to make sure all your bots are battle ready! Here's what's coming through the Space Bridge in the coming weeks: ● New Autobots: Slug, Alpha Bravo, Jumpstream, Dustup & Stormclash all step up to defend planet Earth! ● New Decepticons: Long Haul, Headstrong, Tantrum, Vortex, Rampage & Divebomb activate to engage any nearby Autobots! ● Battle A.I Improvements: Your bots will make smarter targeting decisions! ● New Abilities: EMP Barrage, EMP Airstrike and many more! ● New 2 Star Crystal: Collect the new crystals to summon experienced Cybertronian warriors! ● Daily & Boost Crystals: Consolidated into a single Free Crystal. Claim it every 8 hours. ● New Alliance Leagues: Platinum & Cybertron leagues now await advanced players! ● Leaderboard Enhancements: View your current rank & view other players' squads. ● Languages added: Play in French, German, Italian, Spanish, Brazilian Portuguese, Russian, Turkish & Japanese. Good luck to all new Autobot and Decepticon commanders!
Description :
THE TRANSFORMERS ARE BACK ON EARTH! In this digital version of the classic battle of Good vs Evil, Autobots vs Decepticons; commanders from around the world must choose a side, assemble the ultimate team of Transformers characters and prepare their defenses in the final fight for planet Earth in Transformers: Earth Wars! Whose side are you on? Earth's fate is in your hands! ASSEMBLE THE ULTIMATE TEAM OF TRANSFORMERS CHARACTERS ● Create the ultimate team of Transformers characters by choosing from over 40 legendary bots including Optimus Prime, Megatron, Grimlock, and Starscream! ● Use the Space Bridge to summon extra reinforcements from Cybertron! USE ABILITIES ● Change form to turn the tide of battle; deploy Starscream's Airstrike, ram defenses with Optimus Prime or repair your team with Ratchet's healing ability! BUILD A MIGHTY FORTRESS ● Construct an impenetrable fortress using advanced Cybertronian technology! ● Build up your resource stockpiles and construct powerful defences! JOIN ALLIANCES ● Autobot alliances defend against Decepticon attacks in global competitions and weekly events! ● Co-ordinate your Decepticon alliance to rain devastating strikes upon Autobot bases! FIGHT FOR THE FUTURE OF EARTH ● Stunning 3D graphics and animations bring the characters to life in the app; check them out in the showroom! ● Global chat and alliance features make it a multiplayer experience worth fighting for! ● Choose your side, the battle is in your hands! Roll Out! Please note that Transformers: Earth Wars is free to download and play, however, some game items can also be purchased for real money. If you don"t want to use this feature, please disable in-app purchases. Wi-Fi or cellular connection is required to play. ______________________________ Transformers: Earth Wars will work on the following devices: • iPad 3 and above. • iPhone 5 and above. • iPad mini 2 and above. _____________________________ Transformers: Earth Wars is brought to you by Backflip Studios, Space Ape Games, and Hasbro, Inc. Search the App Store for "Backflip Studios" to see all of the other Backflip games. TRANSFORMERS and all related characters are trademarks of Hasbro and are used with permission. © 2015 Hasbro. All Rights Reserved. Thanks for playing!