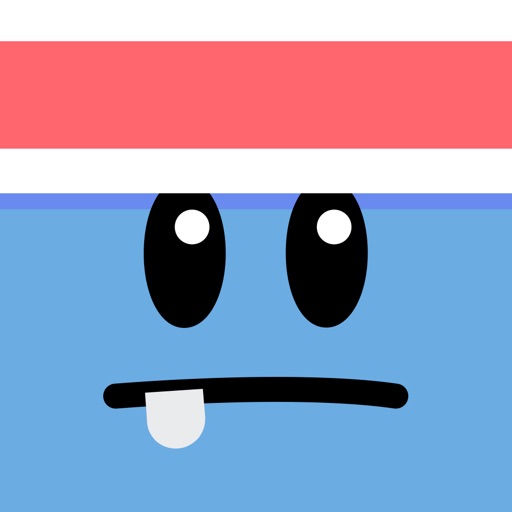 Supported Devices:
iPhone4 | iPad2Wifi | iPad23G | iPhone4S | iPadThirdGen | iPadThirdGen4G | iPhone5 | iPodTouchFifthGen | iPadFourthGen | iPadFourthGen4G | iPadMini | iPadMini4G | iPhone5c | iPhone5s | iPhone6 | iPhone6Plus | iPodTouchSixthGen |
Release Date:
2014-11-18T21:35:31Z
Release Notes :
Hello everyone! NEW CHARACTER UNLOCKS There are 6 new characters waiting to be unlocked in Dumbest of the Dumb. Collect them all for a cast of 11 Dumb Ways characters ready to die on demand on your map! (Remember, you can poke them). New characters include Stupe, Doofus, and current crowd favourite Numpty. Character unlock score targets have been tweaked for everyone, and characters are a lot easier to unlock in Kids' Mode. DUMBEST OF THE DUMB Speaking of Dumbest of the Dumb, we've tweaked the token entry. You can now earn free tokens by playing all the arenas on the map! No time limits, no need to wait. Every time you play through Drown Town, Dumb Dome, Camp Catastrophe, Adrenaland, Freezerville and The Dumbgeon, you'll earn three tokens to spend in Dumbest of the Dumb. Plus, the dastardly Wheel of Misfortune is now more generous! You're certain to win more often when you spin. Loopy's getting tired of all those knives in the head. WEEKLY TEAM LEADERBOARD Since first appearing on the map last year, more than 10 million players have pledged their allegiance to their favourite Dumb Ways character in the Team Leaderboard. And Botch is still number 1 - crazy! Starting May 2, the Team Leaderboard will refresh every Monday (Pacific Daylight Time). Organise and get playing Dumbest of the Dumb to get your favourite to Number 1 each week! BUG FIXES Fix for iPhone 6 Plus display issues with latest iOS update. Fix for backgrounds not extending the full width on some games on some devices. Fix for Dumb Dome displaying wrong arena name. Thank you for playing Dumb Ways to Die!
Description :
There's a whole new set of dumb characters that have gathered to take part in a newer, bigger game. Guide these characters through 52 action packed mini-games and try to stay alive long enough to get the highest score and unlock all your favourite characters. Visit the multiplayer challenge arena and battle against your friends. Pledge allegiance to your favourite Dumb Ways character and play for global domination on the team leaderboard. Download the FREE game now and become the dumbest of the dumb. And remember, be safe around trains. A message from Metro. New levels include: Electric Fence Hurdles Why are they electric? No idea, but you better jump them. Don't Block The Doorway Don't get in everyone's way. Clear the doors! Dynamite Relay Race Don't want the dynamite baton? Better pass it to the next person. Dolphin Rodeo Yee-Haw! Stay on the Dolphin as long as you can. Lighting Pole Vault You probably don't want to vault too high in this lightning. Forcing The Doors Lend a helping hand by removing the limbs from the doors. Rocket Ski Jump Strap on those rocket skis and try to land a wicked jump. Landmine Curling Sweep the landmine into the ice before it blows you up. Javelin Catch Javelin catching is dangerous. Maybe just try and avoid it. Dropping A Phone Dropped your phone? Doesn't matter. Stay off the tracks! © Metro Trains Melbourne, Dumb Ways to Die™